Student
Students who apply for the device need to download the form which is given by this website.

You need to upload a clear photo of the application after it is certified.

In order to get your application certified you may contact one of the following persons; your School Principal, your Grama Niladari, your Samurdhi Officer.

Please note that your Applications will be rejected if they are not correctly certified or if the picture of the application is unclear.

After receiving the device you have to notify us through the website.
Donor
Please ensure the devices are free of any content or applications that might be harmful to students/children and cause disruption to a safe learning environment.

All equipment which you are ready to donate will need to meet the minimum standards listed in Minimum Technology Specification for each device.

The devices will only be accepted if they are manufactured on or after 2015 and they should be in good working condition.

Please also ensure that any other peripheral devices that you are donating along with the device are also in good working condition.

Please make sure that the donated devices do not have a cracked/damaged screen or back.

Before you donate your laptop or other peripheral items, make sure you delete and back up any personal or important data stored In the device and back up important files.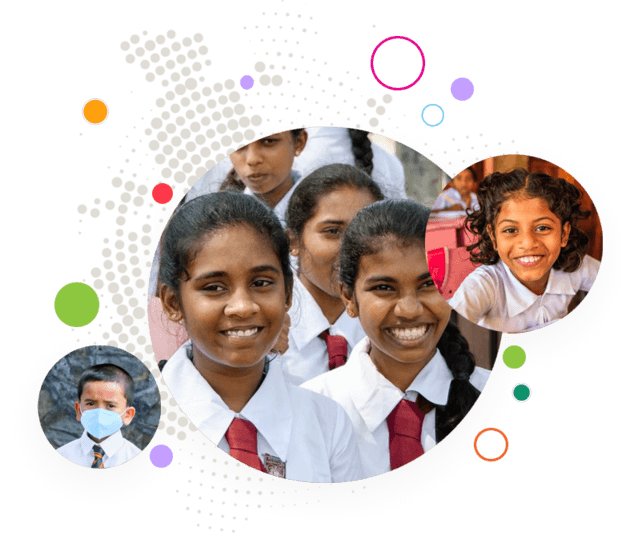 Together we were able to strengthen the Right to have Education in Sri Lanka.
The Lighting Digital initiative was a direct result of the ICT Agency answering the call of less privileged students who wanted to continue their education, continuously.  The initiative fulfills the need for a credible platform where donors can donate their devices with confidence knowing their device will reach an actual student in need of a device.
"Lighting Digital bridges the gap of Online Education for Sri Lankan Students, Giving the capability for remote education.This initiative fulfils the need of a credible platform where donors can donate their devices to students with confidence "
How do I apply for a device?
You need to register in the platform, Fill in the request document according to the instructions given, get it vetted and upload the verified document to the platform.
What type of device do you accept?
We accept brand new or used devices such as laptops, tab devices and mobile phones in good condition which are in line with the minimum specifications given.
What are the eligibility criteria for students to apply for the device?
Any student from each grade 1 to 13 can apply for a device.Priority may be given to  grade 5(Scholarship), grade 10,11( G.C.E. O/L)and grade 12,13,( G.C.E. A/L) students.
I don't have any device to donate. What are other ways I can support?
You can purchase a device from our approved vendor list and donate. You can also help by spreading the word about the initiative.
Do I need to erase everything before I donate?
Yes, you have to clear all data in your device. And ensure no private or sensitive data including ensuring no explicit content is made available for the students.
Which languages does platform support?
The platform supports English, Sinhala and Tamil languages.
How can I know that my donation was correctly shipped?
After shipping your device to the selected  recipient, you will get a notification. 
How can I know that my documents were correctly verified?
If your form is accurately filled your name will appear in the students list.